eStrom
PRESENTATION
Ooredoo lance le paiement électronique avec la carte CIB !
Pour la première fois en Algérie et en exclusivité chez Ooredoo, découvrez eStorm, le service gratuit de paiement en ligne qui vous permet de recharger votre ligne téléphonique Ooredoo et de payer votre facture sans vous déplacer.
COMMENT CA MARCHE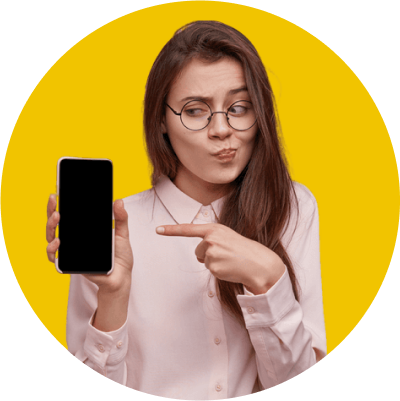 Tapez le lien de la page web my.ooredoo.dz sur votre ordinateur, votre Smartphone ou votre tablette
Saisissez le numéro à recharger
Saisissez le montant de la recharge
Saisissez le code de sécurité affiché
Acceptez les conditions d'utilisation
2ème étape : Confirmez le paiement de votre commande
Vous êtes maintenant dirigé vers la page* sécurisée de paiement en ligne de la SATIM .
Vous devez saisir les coordonnées bancaires de votre carte CIB comme suit :
Numéro de votre carte CIB
Le cryptogramme (CVV2) : les 3 derniers chiffres du numéro inscrit au dos de votre carte CIB
La date d'expiration de votre carte CIB
Votre nom, prénom, adresse et code postal
Mot de passe de paiement en ligne**
(*) Les pages visitées du service eStorm sur votre ordinateur, Smartphone ou tablette sont gratuites.
(**) Afin de récupérer votre mot de passe de paiement en ligne, il est indispensable de vous rapprocher de votre banque.
Une fois l'achat validé, un reçu de paiement avec confirmation de la transaction sera édité avec la possibilité de l'envoyer sur votre adresse mail, de le télécharger ou de l'imprimer. Vous pouvez à tout moment et jusqu'à 90 jours après la transaction, consulter le reçu de paiement de votre transaction en accédant à la page « Afficher mes reçus de paiements »

Combien ca coute
Le service est totalement GRATUIT, le client naura aucun frais supplementaire a payer.

Pour qui ?
Le service est accessible a tout detenteur de carte CIB BNP Paribas en Algerie Le service est disponible pour tous les clients Ooredoo eligibles au Storm

Pour plus dinformation, veuillez contacter les numeros suivants
Service Client Ooredoo
333
Pour les clients particuiers
330
Pour les clients entreprices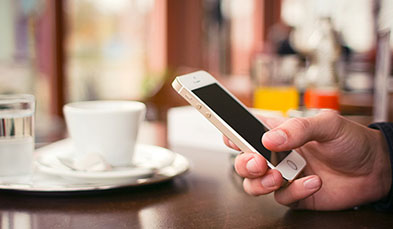 FILTRI
Bloquez les appels indésirables avec le service Filtri pour 100 DA/Mois seulement!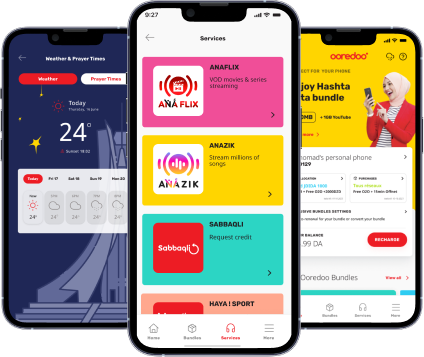 KHABBARNI
Recevez toute l'actualité par SMS sur votre mobile
MY OOREDOO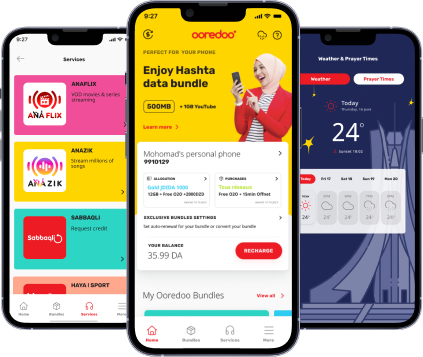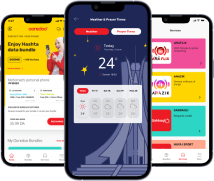 With The My Ooredoo Application,
Manage Your Line With Just One
Click And With Ease.