Filtri
PRÉSENTATION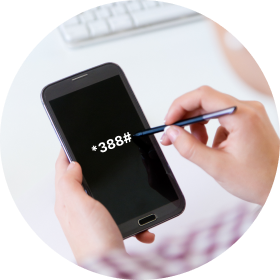 BLOQUEZ LES APPELS INDÉSIRABLES AVEC LE SERVICE FILTRI POUR 100 DA/MOIS SEULEMENT !
COMMENT CA MARCHE
Composez *388#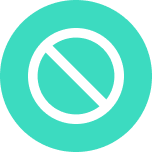 Ajoutez les numéros que vous désirez bloquer sur la liste Filtri qui peut contenir jusqu'à 5 numéros nationaux. Les numéros inscrits sur la liste ne pourront plus vous joindre.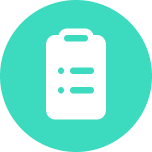 Consulter gratuitement votre liste de numéros bloqués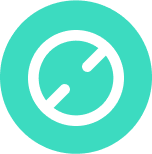 Débloquer un numéro bloqué
PLUS'D INFORMATION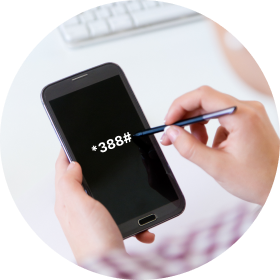 Combien ça coûte ?
Abonnement mensuel : 100 DA
Déblocage numéro : 15 DA/numéro
Blocage numéro : Gratuit
Consultation liste de numéros bloqués : Gratuite
other services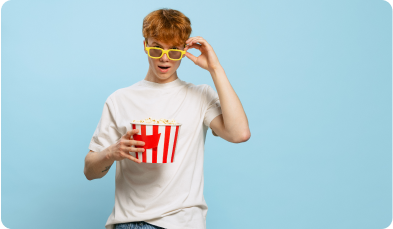 ESTROM
The 1st online payment service in Algeria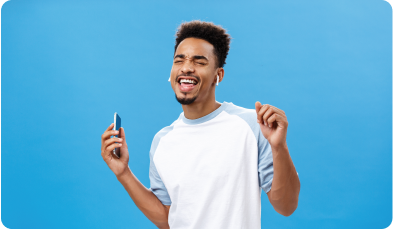 CURRENCY CONVERTER
Easily convert popular currencies at up-to-date rates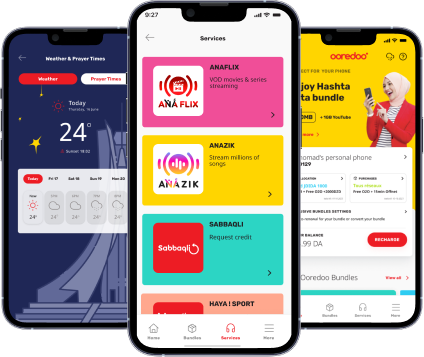 DIMA
To stay reachable at all times
MY OOREDOO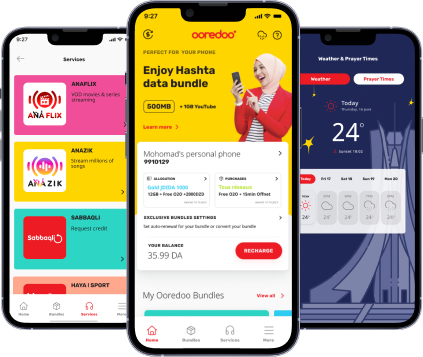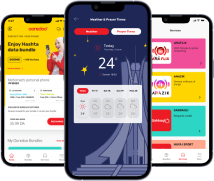 With The My Ooredoo Application,
Manage Your Line With Just One
Click And With Ease.