Khabbarni
PRESENTATION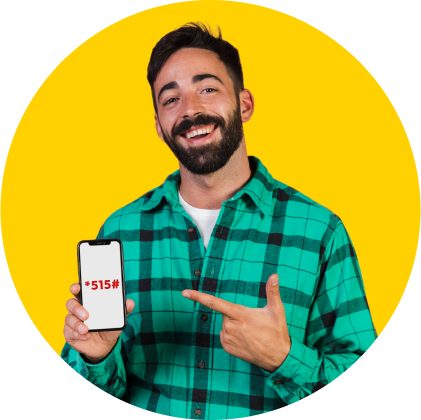 Pour pouvoir accéder au service Khabbarni,
il suffit de :
Composer gratuitement *515# et choisir la langue de réception
(Français ou Arabe).
Choisir l'une des deux formules proposées :
Abonnement mensuel
A la demande
Abonnement et contenu
Abonnement mensuel :
Choisir l'un des bouquets suivants :
Divertissement

Horaires de prières et Divertissement

Infos Utiles

Sport

Femmes

Jeunes
Contenu à la demande :
Choisir l'un des contenus suivants :

Horaires prières
Nouvelles Technologies

Coaching

Femmes

Infos Sportives

Culture Générale

Signification des prénoms

Les bonnes actions
Le bouquet Horaires de prières est disponible aussi via notre canal SMS, en envoyant la lettre « S » suivie du code de la wilaya au 5222 (30DA/mois).
AUTRES SERVICES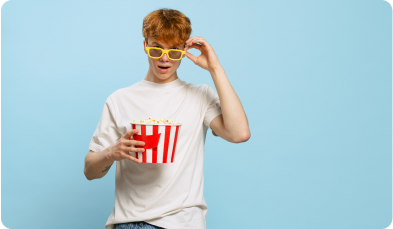 STORMILI
Free calls between employees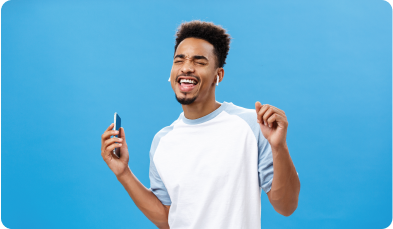 CURRENCY CONVERTER
Easily convert popular currencies at up-to-date rates
MY OOREDOO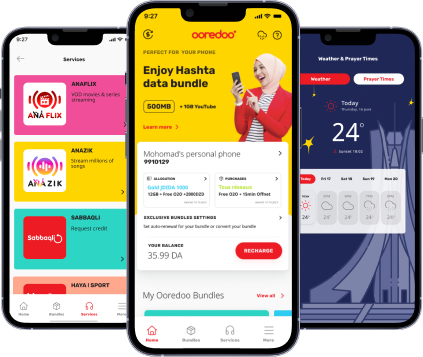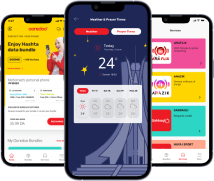 With The My Ooredoo Application,
Manage Your Line With Just One
Click And With Ease.