Forfaits International
Qu'est-ce que
c'est ?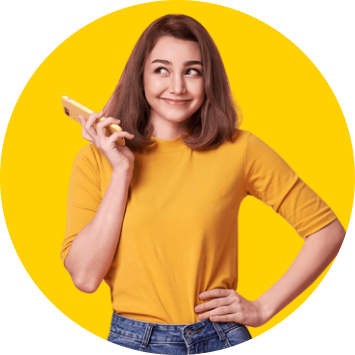 Ce sont des forfaits vers l'international, disponibles pour
plusieurs pays dont : la France, le Canada, la Chine, la Turquie,
l'Italie, l'Allemagne et bien d'autres.
LES AVANTAGES DES FORFAITS
SELON LES PAYS
Veuillez sélectionner un pays pour afficher les tarifs internationaux
PLUS D'INFORMATION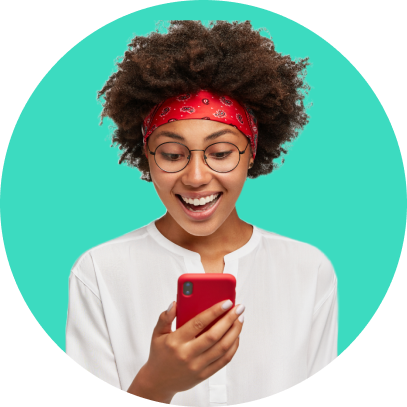 COMMENT PUIS-JE PROFITER DE CE SERVICE ?
Le service sera disponible sur :
*310# : suivez les instructions et choisissez le forfait adéquat.
*151# : à travers un lien qui vous oriente vers le *310#.
POUR QUI ?
Les forfaits seront disponibles pour tous les clients Ooredoo 2G, 3G et 4G, résidentiel et corpo sur tout le territoire national sans conditions d'ancienneté ou autre.
Les minutes attribuées ne sont pas valables vers les numéros satellitaires et spéciaux.
MY OOREDOO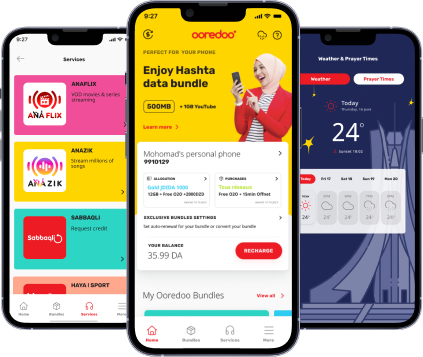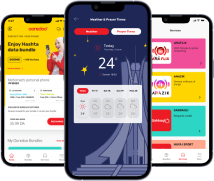 With The My Ooredoo Application,
Manage Your Line With Just One
Click And With Ease.