Seaal Mobile
Être informé par des messages personnalisés, à la demande, en cas d'éventuels hausses de consommation afin de vous prévenir de : ​

Fuites d'eau ;
Changement de compteur ;
Consommation nulle dans le cas d'une absence prolongée.
COMBIEN ÇA COÛTE ?
Le tarif d'accès au service est de 10 DA/TTC
COMMENT ÇA MARCHE ? C'EST SIMPLE !
Vous pouvez accéder au service SEAAL Mobile, à partir d'un numéro Ooredoo. Il suffit de :
Composer *1594#
Lire et accepter les conditions générales d'utilisation du Service SEAAL Mobile
Introduire votre code client SEAAL (qui se trouve en haut à gauche de votre facture SEAAL)
Choisir une des formules suivantes :

Solde Global
Votre dernière facture
Vos consommations
Vos messages
1
COMMENT ÇA MARCHE ? C'EST SIMPLE !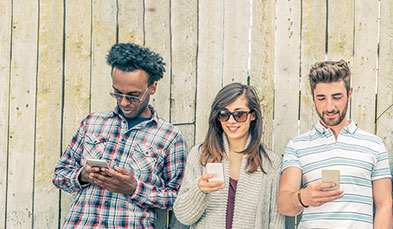 OOREDOO CHAT
Rejoignez la communauté Ooredoo CHAT et discutez avec des milliers de participants!
MY OOREDOO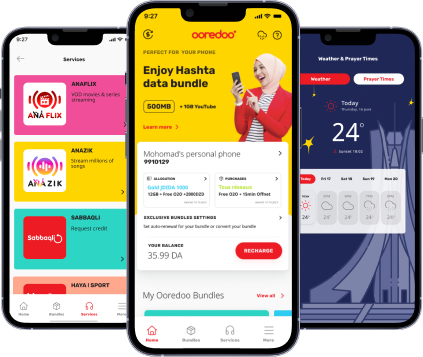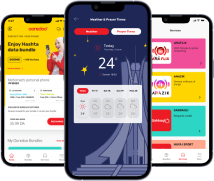 With The My Ooredoo Application,
Manage Your Line With Just One
Click And With Ease.